The Delphic Method
Delphic Manufacturing Solution is made up of a group of tooling specialists in Singapore. In their effort to globalise the business, they needed to revamp their branding.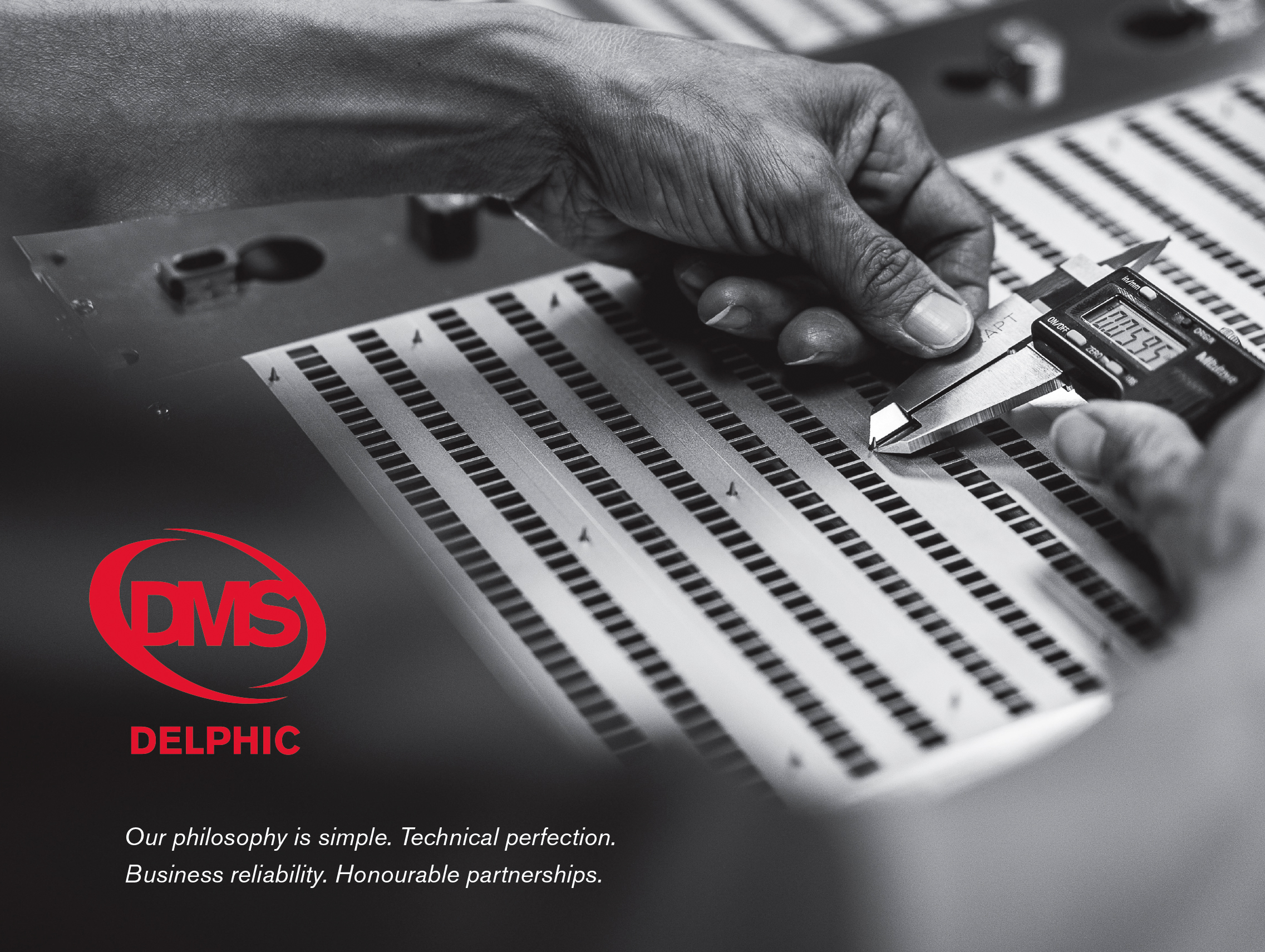 Deep red was Delphic's main corporate colour and they wanted to keep it. The goal is to put Delphic on the world map. The two arches of the logo, which encompass the company's initials DMS, represent globalisation. The photography direction reflects the industrial and masculine nature of the manufacturing industry. The overall colour palette is monochrome (black and white) with red being the accent colour depicting the passion and dedication of the team at Delphic.
The website was re-created to ditch the old-school grid. The new layout rejuvenated Delphic's brand image, positioning the company as a progressive organisation.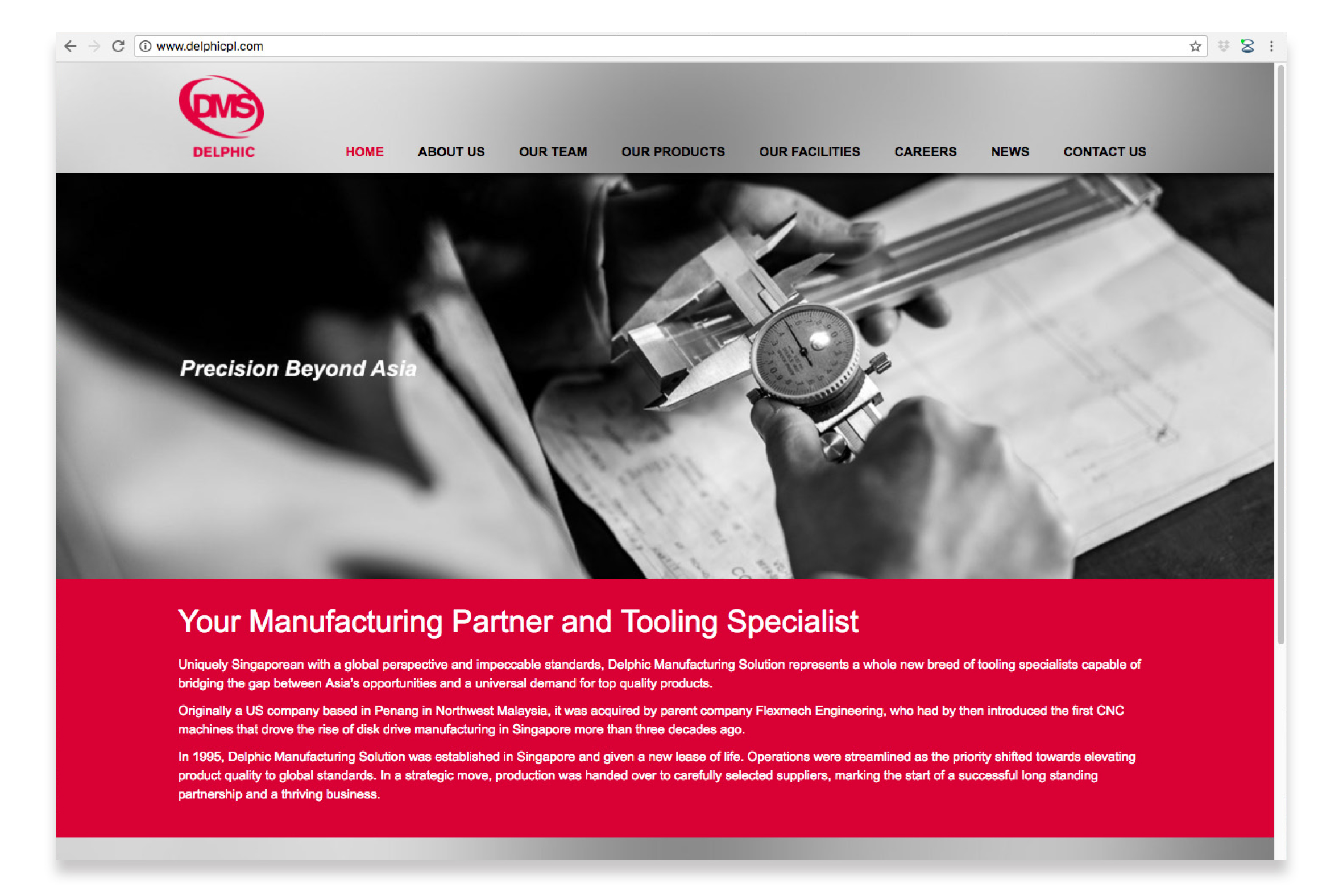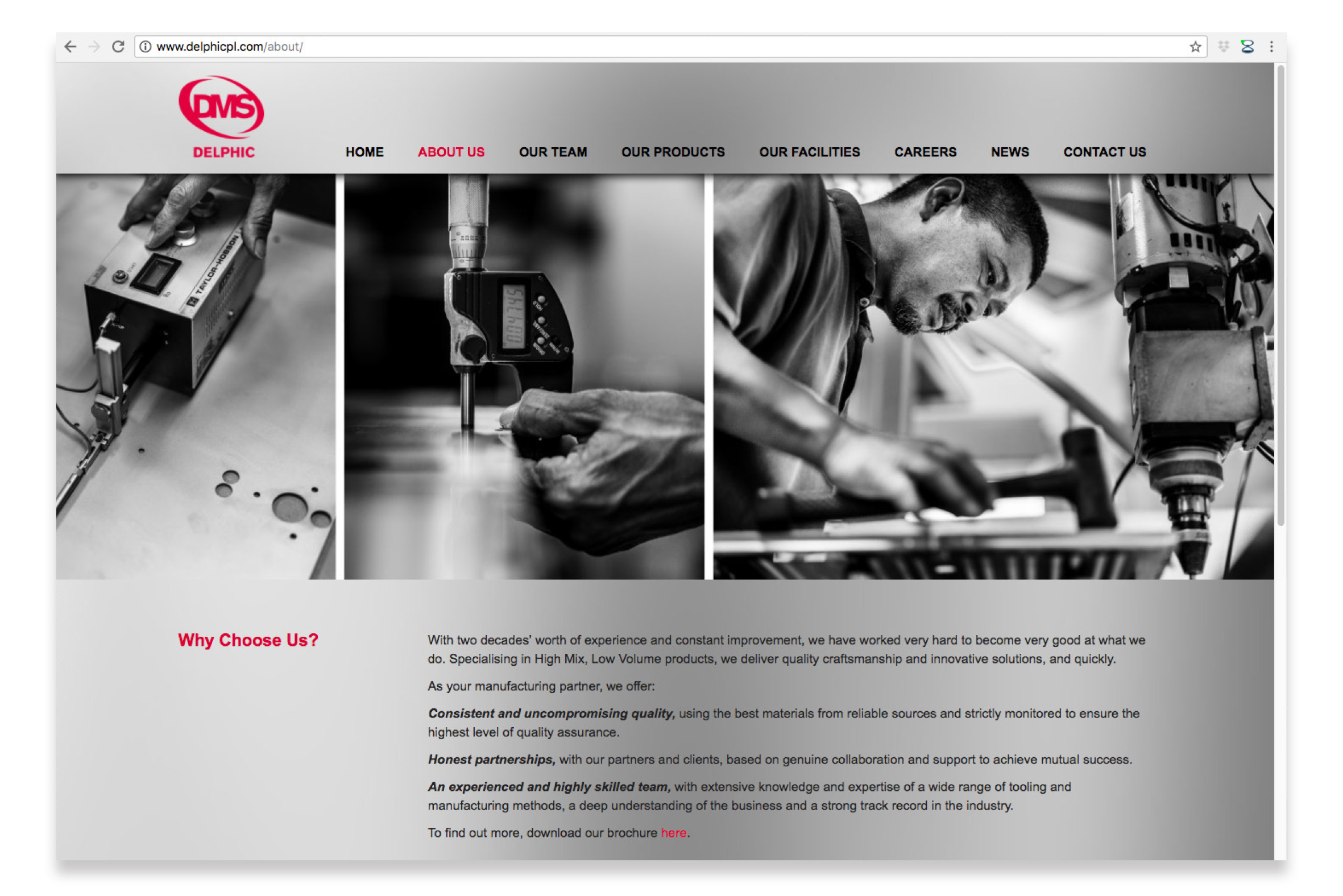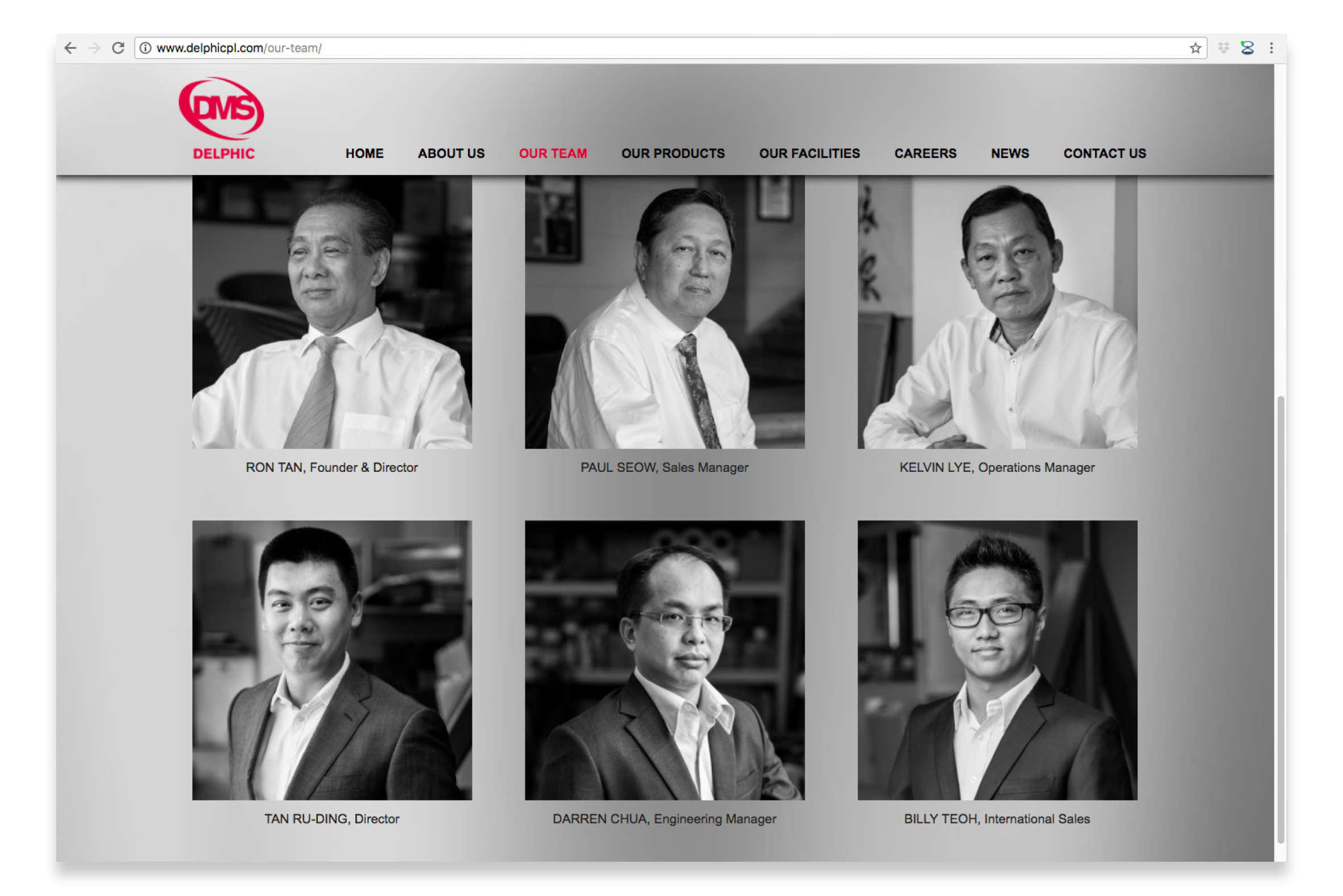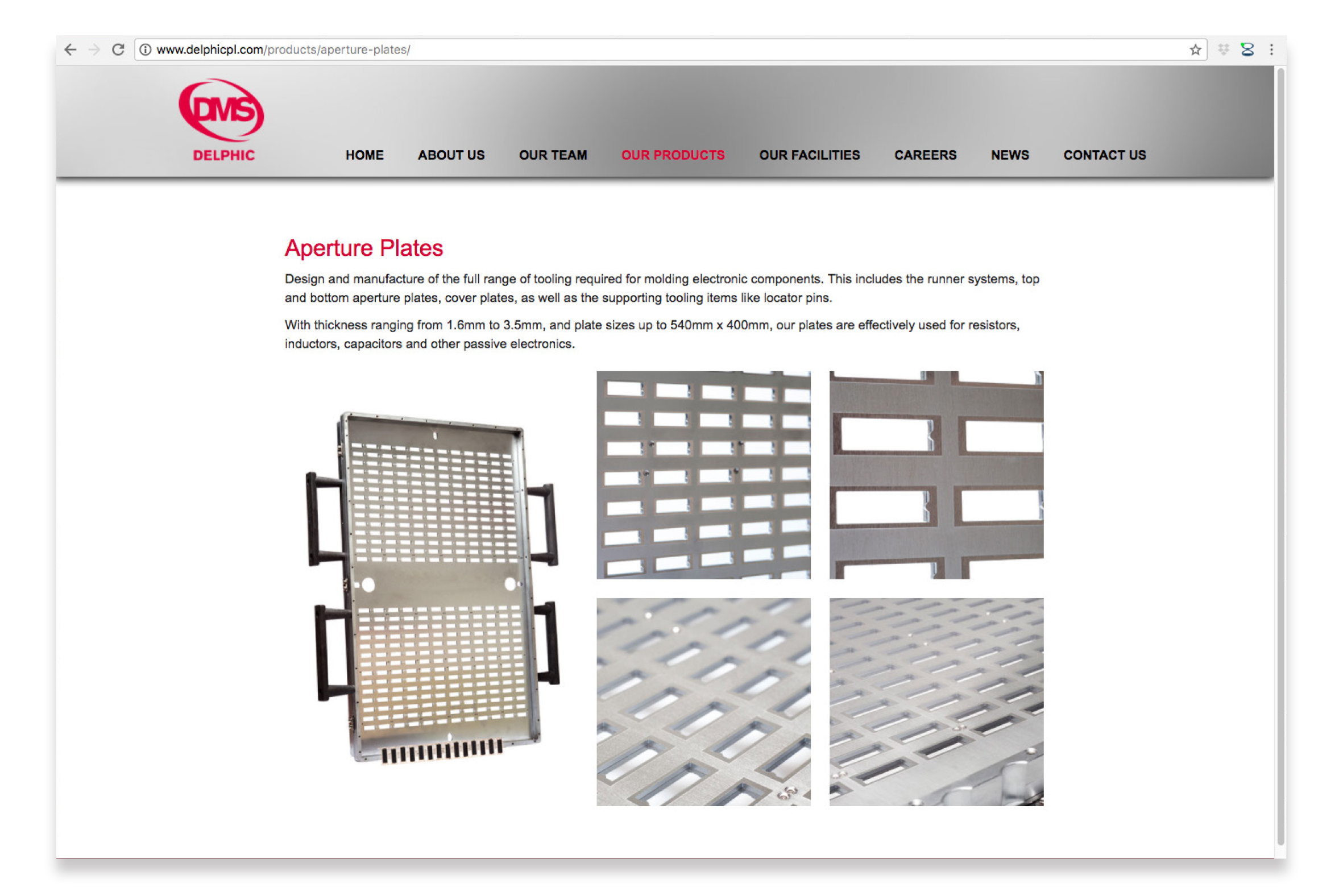 Delphic's corporate brochure tells its brand story in a photojournalistic manner, where elements of the renewed brand identity were incorporated in the editorial design. This publication is one of a kind, especially in the manufacturing industry where corporate materials are usually functional, without any aesthetics and art direction.