AA Thesis & Calendar
In May 2018, we were commissioned by Advisors Alliance Group to design their 2019 160-page thesis as well as 2019 desktop calendar.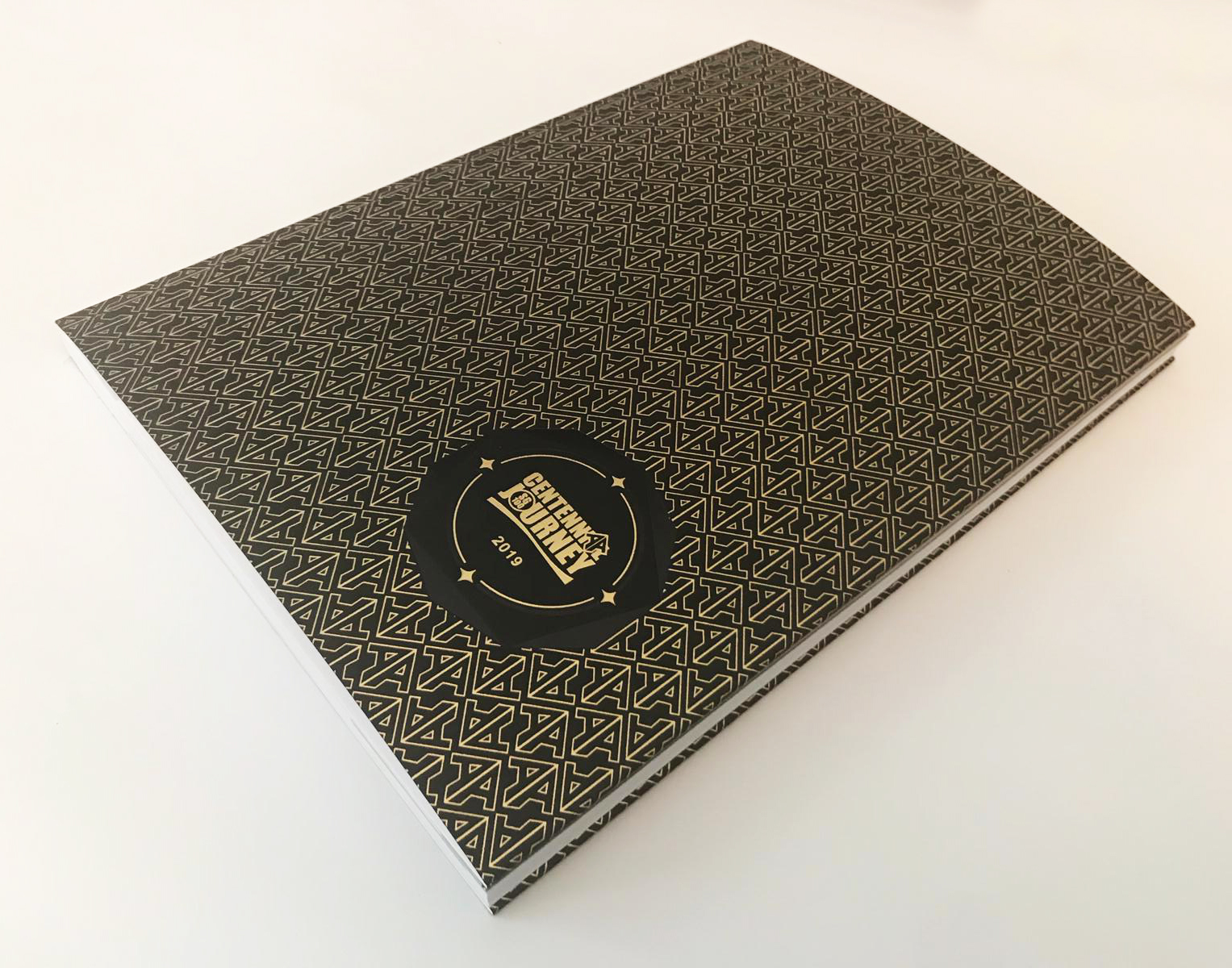 The theme for the 2019 thesis is "The Centennial Journey". A decagon, a 10-sided shape, is used to symbolize the theme. Each side of the decagon represents 10 years. 10 sides multiply by 10 years is equivalent to a centennial. The client was looking for an impactful cover design that emphasizes on their logo. Hence the logo was arranged in a repeated manner to create a pattern. Special printing techniques like gold and black foil hot-stamping, deboss were applied on the cover, to elevate the image of this agency.
A lot of infographics were designed to represent statistics and numbers of the thesis. This is to break down the information into something digestible for the readers. The colour scheme for this book consists of only matt gold and black, to give an elegant feel.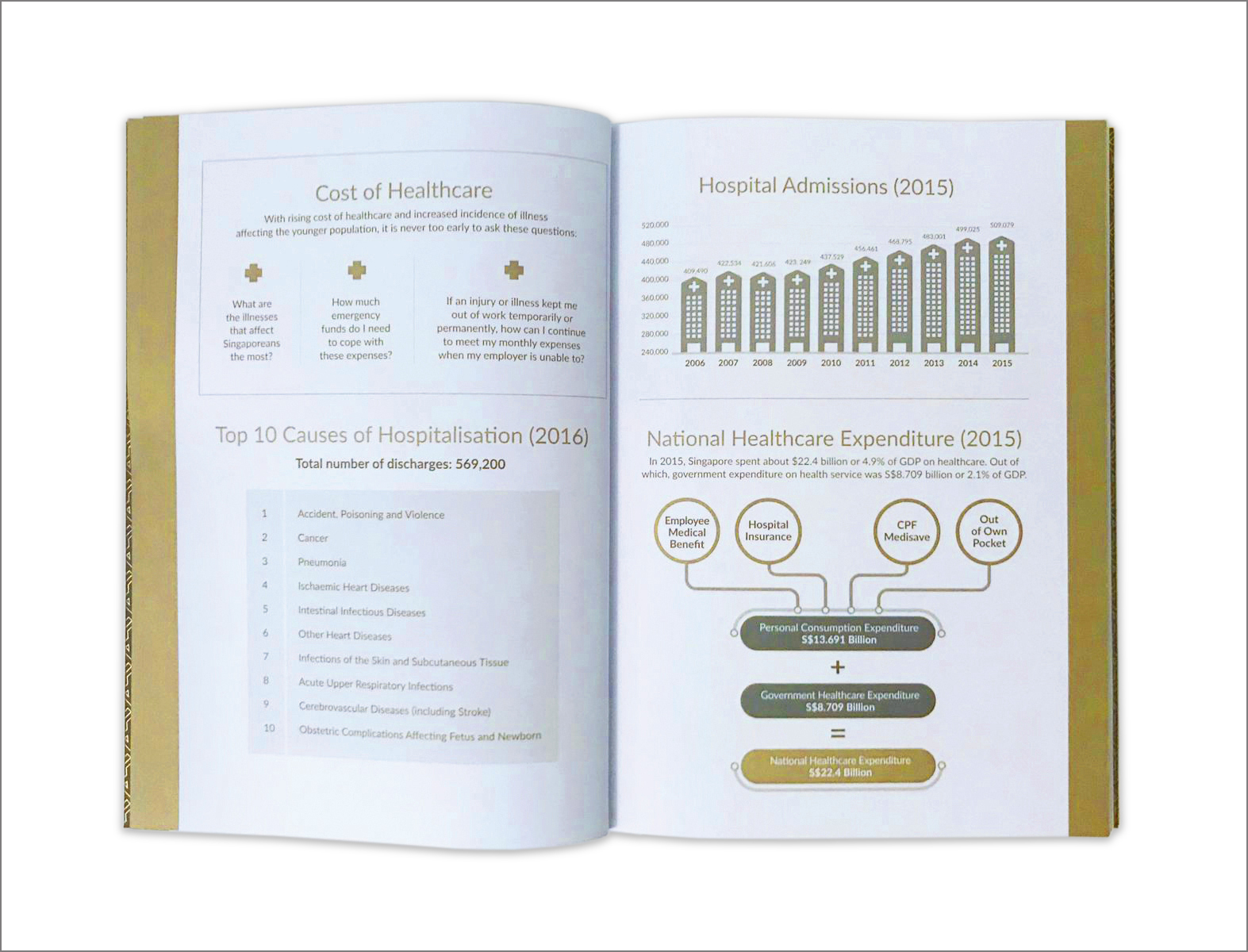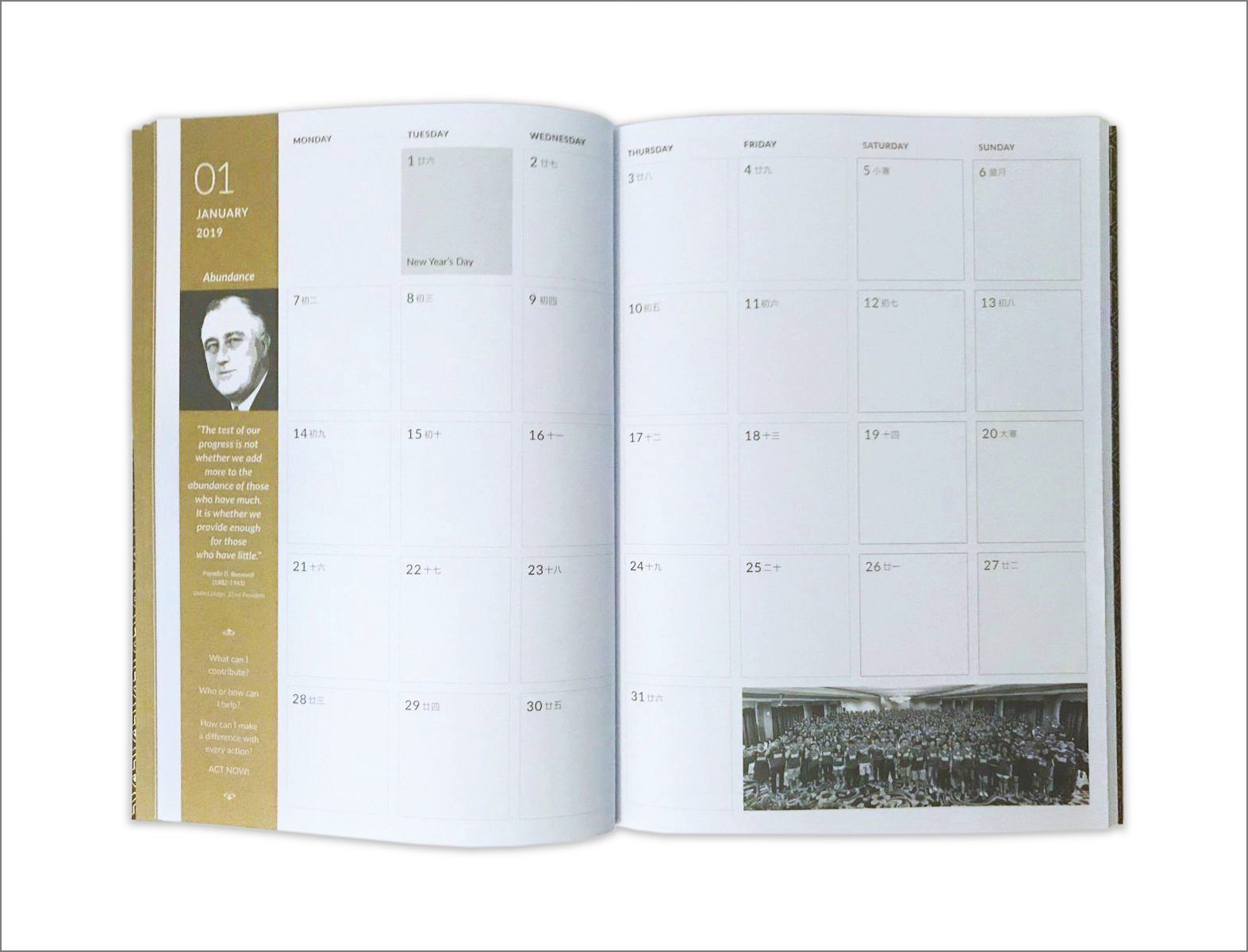 The same concept and design elements were then applied to the desktop calendar.