Creating Online Presence for Kimage
Kimage Group is an established chain of hair salons in Singapore with a huge fanbase. To ensure that the customers stay connected, Kimage regularly updates them with the latest hair trends. Their online presence also serves as a reminder to their fans that hair appointments can be made via their website.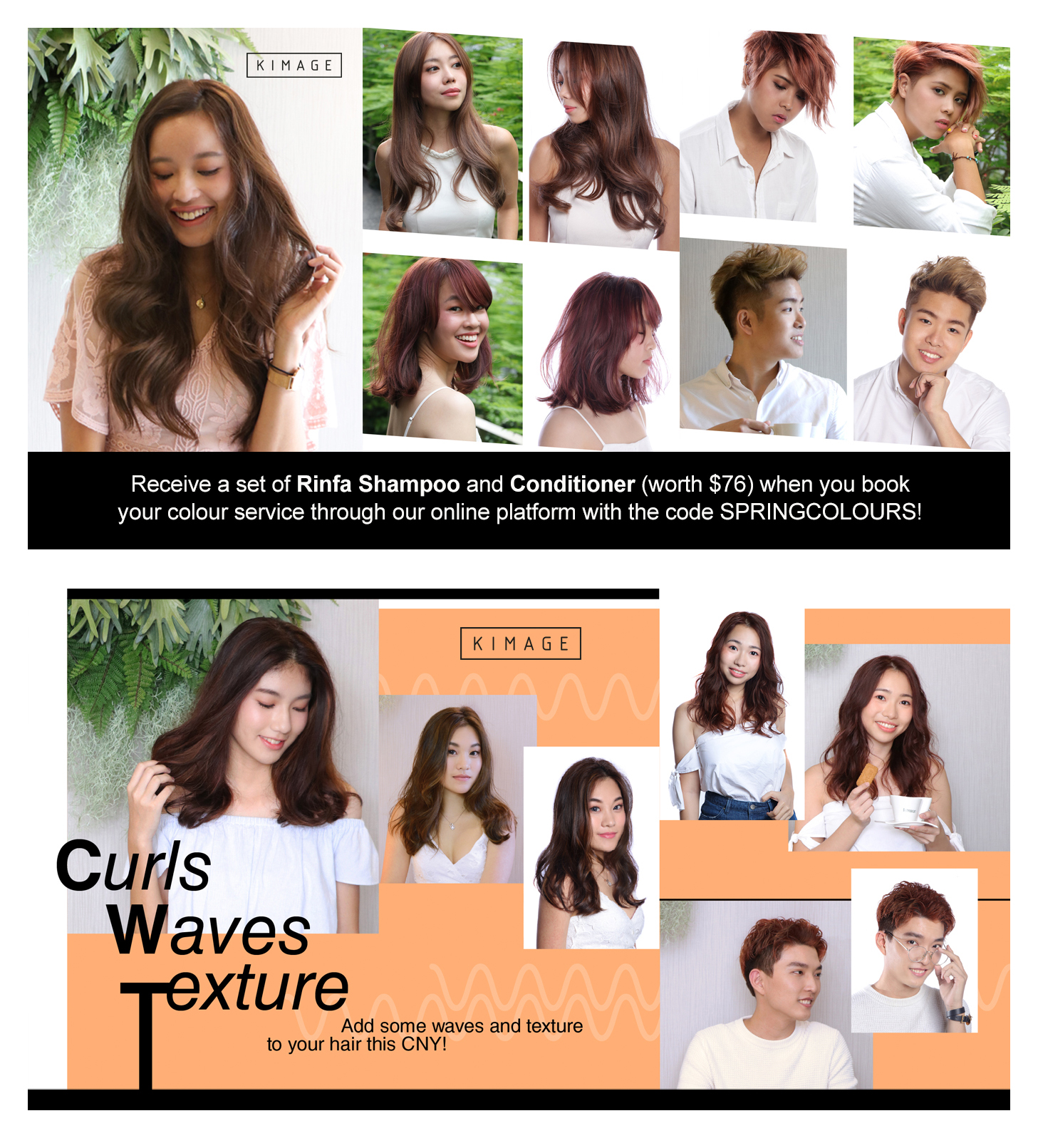 Facebook ads (above) and email marketing (below) are two online channels which Kimage employs to connect with their target audience. Their fans are in the mid 20s to early 40s, hence the look and feel is trendy and fresh.