BRANDING  |  PACKAGING DESIGN
B.Hive Honey
B.Hive is a series of specialty honey owned by iHoney Global. The brand system of B.Hive underwent a design overhaul, from the logo right down to the packaging and marketing collaterals. Previously, the logo of B.Hive was an illustration of the honey bee. The proposal for a timeless and graphic approach was accepted by iHoney Global, who had the same direction in mind.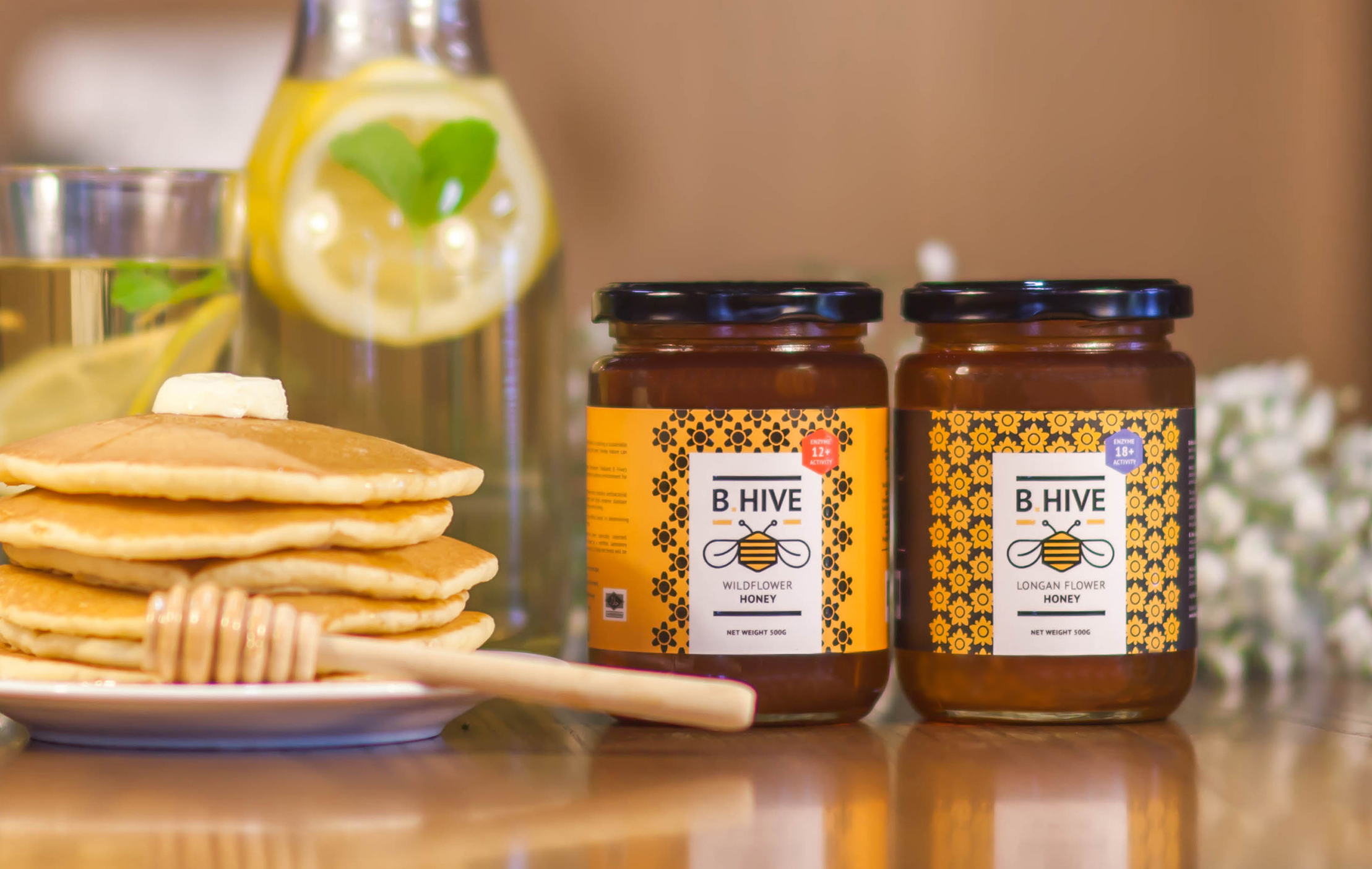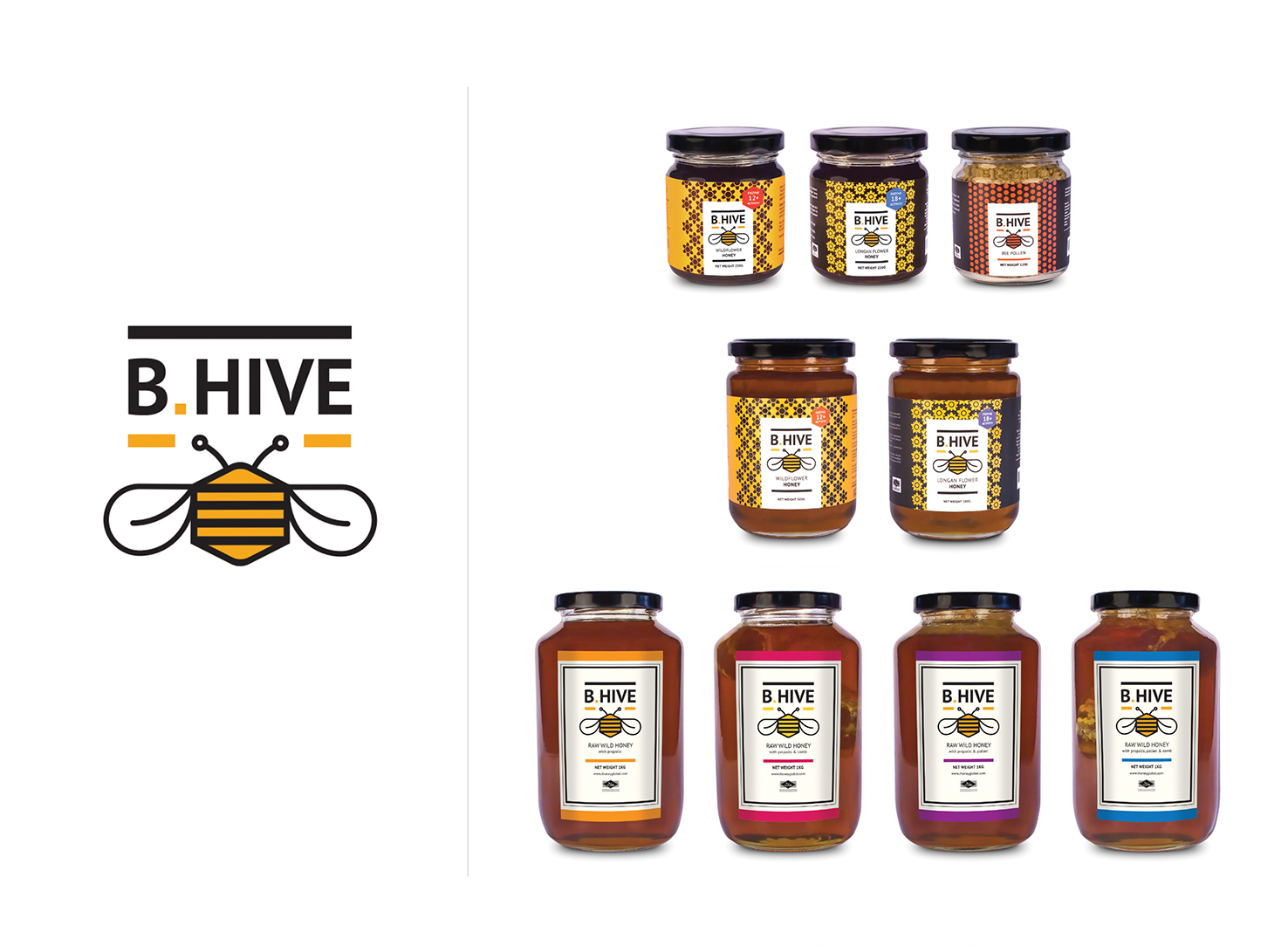 The new logo is a symbol of the honey bee with a hexagon body, which is inspired by the cells of a beehive. To achieve a minimalistic image, the lines are kept clean. Yellow and black are chosen to be the corporate colours as they are the usual hues representing honey and bees. 
Wildflower honey and logan flower honey are two popular types of honey for B.Hive. The floral patterns on the labels were specifically created to reflect these two flavours. A colour coding system was also applied to the label design to differentiate the various types of honey.
Once the brand system was completed, it was then translated into multiple marketing collaterals, including a corporate brochure for iHoney Global.